What is Jooay?
Jooay is a free app that helps children with disabilities and their families to locate leisure opportunities that are: close to where they are, accessible, suit their needs and abilities, match their preferences, can help them develop and participate in society. Jooay is also a community, to help parents, rehabilitation professionals, educators and community to connect, exchange, and learn from each other.
The Jooay App was developed at McGill University by Dr. Keiko Shikako-Thomas and Dr. Annette Majnemer, occupational therapists and childhood disability researchers, in close collaboration with parents, rehabilitation professionals, policymakers, youth , physical educators and community partners.
Background
Participation in leisure is crucial for both healthy development and quality of life. This is a right of all children as stated by the United Nations convention on the rights of children.
Meet the Australian Jooay Team
Information will be available soon!
Contact the Jooay team for more information!
Jooay email: jooay@childhooddisability.ca
[easingslider id="378″]
Meet the Jooay Ambassadors
The Jooay ambassadors are provincial representatives who know the communities where they live and are open to talk, exchange, and add provincial resources and activities to the growing Jooay database of activities. If you live in Saskatchewan, Alberta, British Columbia, or Ontario please contact our local ambassadors to exchange and learn about leisure activities happening in your province!
Ambassadors:
Add your Activity! Suggest an activity
Newsletter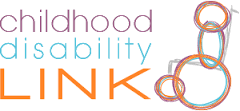 Jooay is part of the Childhood Disability LINK community.
Sign up to receive updates on research and community initiatives related to childhood disability in Canada.
For more leisure resources, research, policies supporting leisure and community support visit the LINK to Leisure
---
Development: Guarana Technologie | Graphic design: Rogerio Costa